Travel Name: Haong Waterfall
Travel Destination: Kampong Cham
The site is a mountain that features a cliff and waterfall. Inaccessible at one time, it has become a popular tourist destination in Kampong Cham province. There might be no other place like Haong in the province, where visitors can see real nature. Those who have visited will never forget the jungle and the beautiful waterfall thpt is perfect for swimming. Buddhists often come there to pray to the Buddha statue and to seek blessings from the monk who lives there. According to local authorities, there are 1,800 hectares of jungle at Haong. Some of the trees have been cut by local villagers to clear land to farm.

Haong is in Memut district on the border of Tambe district, about 90 kilometers east of the provincial town. The road to Haong is desolate, so it is recommended that visitors either take a tour there or travel with a group of people. At one time, Haong was entirely jungle. Then a monk named Prak Mony arrived there, and Haong began to change. Today, monks live there and a pagoda is being built. A visit to Haong is an unforgettable experience.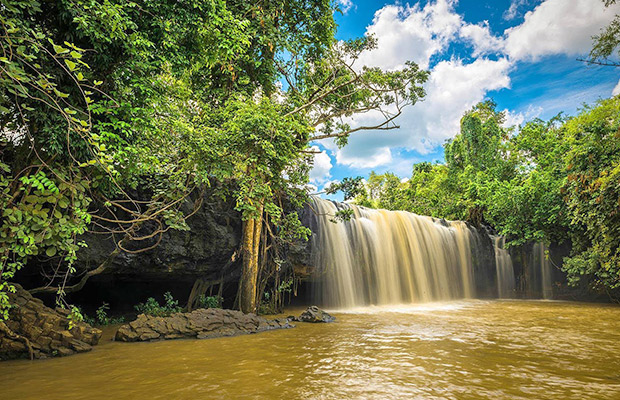 Copyright © 2019, Cambo Tours & Travel - Discover Authentic Travel Experience, All Rights Reserved.